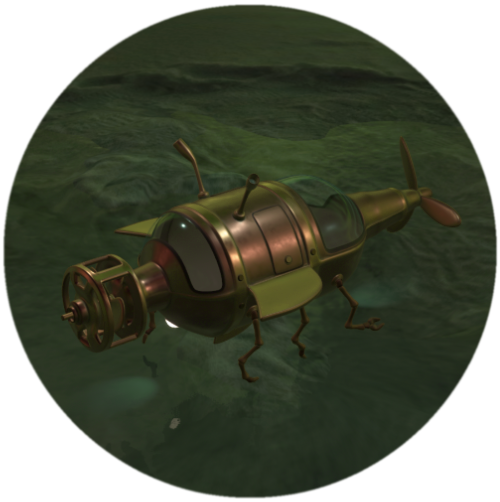 0%

X
To navigate in this 3D environment:
Drag left mouse button for orbiting.
Drag right mouse button for panning. (Works in view 3, 4 and interior.)
Scroll to zoom in and out.
Hover over doors, propellers and other parts. Click on the parts that light up to animate them.
Click again to try stop or reverse the animation.
Click on the icons in the side bars to change the view or make other things happen.
Have fun!
My little autonomous vehicle runs on pure renewable "Fantergy" and has travelled the world and the universe, before presenting itself to me.
This 3D web application is a proof of concept. New items, interactivity, animations, and other enhancements will be added regularly. I recently adjusted sounds from Blaukreuz, Szymalix, Magnesus and Jackmichaelking for use in this project. Thank you for sharing them on freesound.org.
WebGL is under constant development. You can expect more and more sophisticated 3D experiences in your browser. (Press Info for instructions, click this text to hide it.) Enjoy!
X
What's inside this case?
See in "Next Scenes".
Even though myVehicle is fully autonomous, you can take charge if you like.